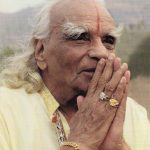 B.K.S. Iyengar is the most outstanding name in yoga today. He still practices yoga daily and celebrated his 94th birthday on December 14, 2012. He is the author of many books and has taught his method to thousands of people including many celebrities.
His pupil, the world-famous violonist Yehudi Manuhin called him "my best violin teacher" when Mr. Iyengar helped him restore movement to a frozen shoulder.
The Iyengar style of yoga places great emphasis on correct alignment. It is vigorous, yet can be adapted to all levels of ability, and props are often used to get the greatest benefit from the postures.
For more on Iyengar Yoga please click on the links to the IYNAUS website below.